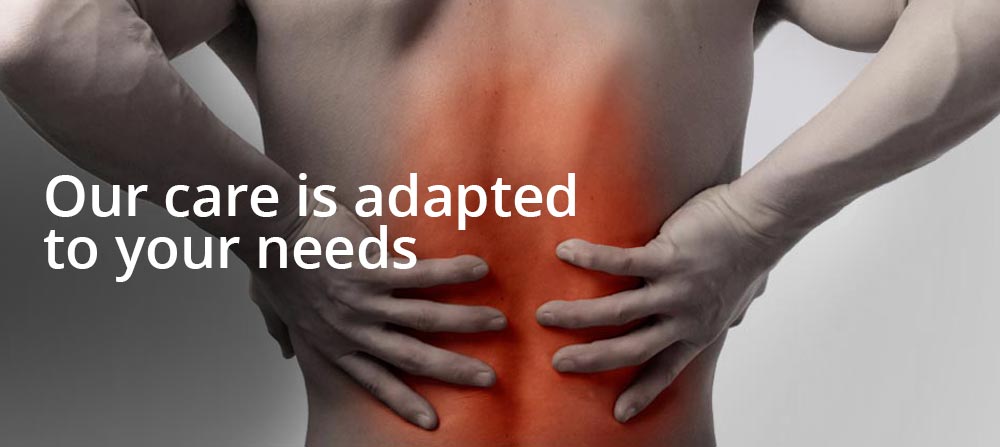 Our care is adapted to your needs
Therapeutic Exercises
Why do we use therapeutic exercises?
Stretching and strengthening exercises are executed in order to maximize the function of weak or injured muscles which support the spine or any other articulation. Specific exercises help for the stabilization and rehabilitation of the part of the body that has been injured.
How do the exercises work?
An articulation is made up of one or many bones which are held in place by muscles and ligaments. Good biomechanics are essential for the optimal functioning of the articulations, an adequate posture and good health. Appropriate exercises and repeated manoeuvres help to condition the associated muscles.
Why are the exercises necessary?
Following an injury, the formation of scar tissue modifies the elasticity and strength of muscles. It is therefore important to have a good exercise program of stretching and strengthening, tailored to your needs, to allow restore your muscle tone.
What should I expect when I start my exercises?
Getting results takes time. Exercising is an effective and inexpensive way to recover more quickly, to stabilize the spine and to prevent relapses.
Benefits for patients
Improves range of motion
Reeducates damaged muscles
Strengthens the spine
Encourages faster healing