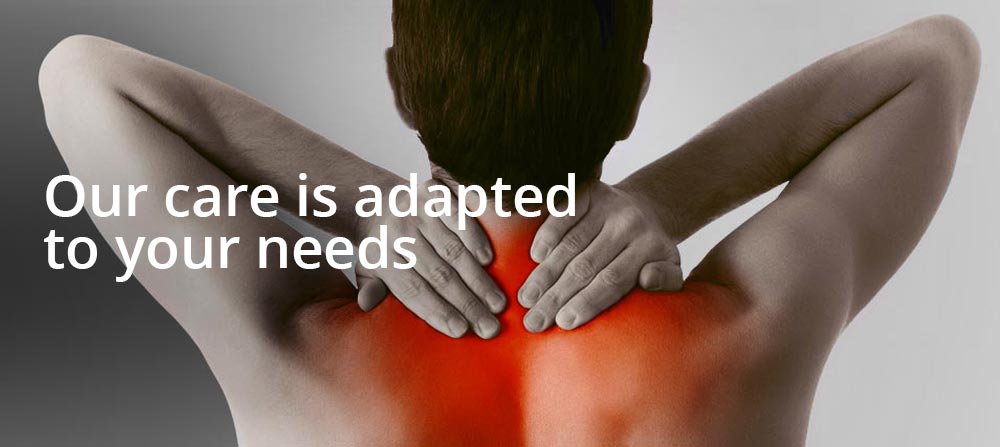 Our care is adapted to your needs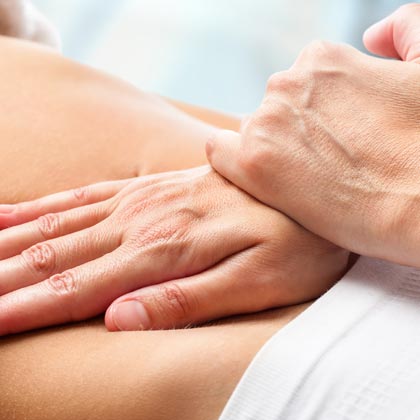 Massage therapy
What is massage therapy?
Massage therapy is considered one of the most ancient therapy known against physical pain. It is a therapeutic treatment that consist of using hands, elbows and or even the feet, in order to treat and relieve one's person pain or discomfort. Beyond its physical benefits, massage therapy acts as well on the emotional and psychic system.
Here is the place where you'll find your massage therapist in Boucherville !
***Gift certificate available***
Massokinesitherapy
Swedish massage
Therapeutic massage
Sports massage
Massage for pregnant woman
Lomi-lomi
Fasciatherapy
Deep tissue
Abdominal massage
Neuromuscular therapy
Lymphatic drainage
Trigger point
PNF
Traditional thai yoga
Oil thai
Fascial massage
Biocorporel
For all types of massage (on table)
30 minutes : 70$ + tx
60 minutes : 95$ + tx
75 minutes: 110$ + tx
90 minutes : 125$ + tx
120 minutes: 165$ + tx
Method of payment
Cash
Interac
Credit card (Visa and Master Card)
* Receipts for insurance and for tax purposes will be given by your massotherapist.
The Régie de l'assurance maladie du Québec does not cover massage therapy. However, most insurance companies reimburse a portion of these costs. Check your policy for details on your coverage of massage therapy.
Massokinesitherapy
(kinesi = movement) therapy
Massage given through specific movement and technics, such as passive and or active mobilisations, trigger points and massage. Massokinesitherapy is a technic that reduces muscular tensions and gives a greater mobility to the treated region.
Lymphatic drainage
Manual lymphatic drainage is a massage technique designed to stimulate the circulation of the lymph through gentle and rhythmic mechanization. This approach is useful for improving blood and lymphatic circulation in cases such as varicose veins, venous insufficiency, feeling of heavy legs, chronic inflammation, connective tissue diseases (osteoarthritis, rheumatism), cellulite, lymphedema, fibromyalgia, since it contributes to filtering and draining excess interstitial fluid in the tissues, helps to accelerate healing, reduce the risk of infection, regenerate the body and ultimately strengthen the immune system.
Swedish massage
Is the most widely recognized and commonly used massage. It provides muscular relaxation, reduces stress hormones and muscle rigidity and also helps venous return. Swedish massage uses five types of strokes; effleurage (sliding), petrissage (kneading), rhythmic tapping, friction and vibration.
Therapeutic massage
Is a deep tissue massage that reduces tension and relieves muscle spasm. This type of massage promotes a better mobility in the articulations and improves deeper and easier breathing. It is also considered to help with insomnia problems, bringing a deeper and recuperative sleep, relieves headaches, arthritis, sciatic and lumbar syndromes.
Sports massage
Is a variety of technics that combines deep tissue, myofacial stretches and trigger points massage. Known to prevent injuries, eliminate muscle cramps and tension, reduces spasms and aches.  Commonly used by athletes in pre and post events. Promotes muscle flexibility and engage a maximum range of movement in order to have a better recuperation after a competition.
Cranial massage
This massage is more and more commonly used in our modern life during the transition of seasons in order to regularize our health and release accumulated tensions. It is mostly beneficial for a better cranial blood flow, reducing headaches, eye aches and brings a soothing and relaxing state of mind.
Chair massage
This type of massage is one of relaxation and tension reduction given in a seated position and recipients do not need to disrobe themselves. It is often performed in settings such as corporate offices, outdoor festivals and other public locations.
Massage for pregnant women
Massage initiated with no direct pressure and with recipient lying on the side or face up that helps relieve muscles strained by pregnancy. Pure biological unscented massage oil is used to massage legs, back, neck, arms and abdomen.
Lomi-lomi
Is an ancient hawaiian massage that is given with the hands, fists and mostly with the forearms. It provides a more global approach and allows to apply a greater and deeper pressure to certain region in a rhythmic or softer way.