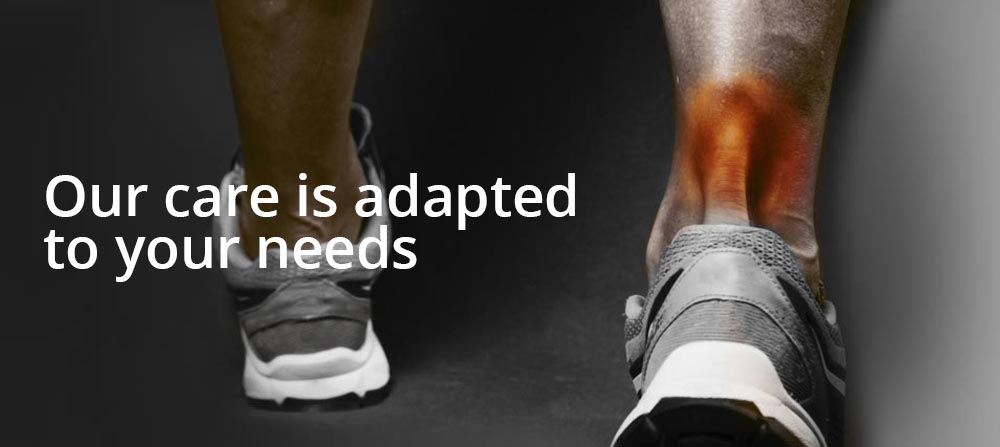 Our care is adapted to your needs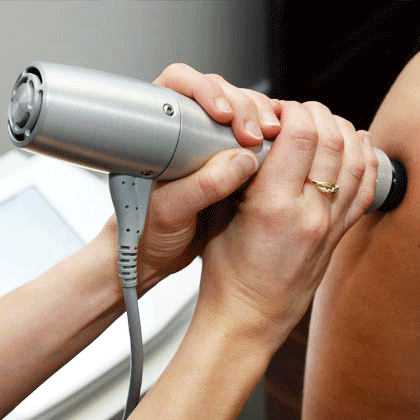 An average of
85%


of patients reported


complete healing

aware
of the year after


4 to 6 treatments

.
Shockwave Therapy
Shockwave therapy is a non-surgical and non-invasive therapy for chronic pain. Acoustic waves can penetrate up to 3-4 cm into the tissue to generate the relief of pain, restoration of mobility and accelerate the natural healing processes of the human body. Shockwave therapy is known to help people with chronic pain which other manual or pharmaceutical therapies had no effect.
Shockwave therapy is offered at the south shore of Montreal via our clinic Rive Sud Chiropratique.
Therapeutic effects:
New blood vessel formation
The application of acoustic waves creates capillary microruptures in tendon and bone resulting in remodeling and formation of new arterioles. The formation of blood vessels increases the blood supply to the treated area and therefore accelerates the healing of damaged tissues.
Reversal of chronic inflammation
Chronic inflammation occurs when the inflammation response is not completely stopped, so this can damage tissues and cause chronic pain. Mast cells are key elements in this inflammatory process and their presence can be increased by the shockwave therapy. The resumption of inflammation via shockwave therapy is needed to complete the regeneration of cells and the achievement of tissue healing.
Stimulation of collagen production
The production of a sufficient amount of collagen is necessary for the process of repairing musculoskeletal tissue and ligament structures. Shockwave therapy accelerates the production of collagen longitudinally relative to the damaged tissue which strengthens the tissues (muscle, bone and ligament).
Dissolution of calcifications (calcified fibroblasts)
The presence of calcified fibroblasts is often the result of micro-fissures in the tendons (calcific tendinitis). Shockwave therapy activates the biochemical decalcification process. The remaining calcium particles are subsequently removed by the lymphatic system.
Decrease of pain mediator «substance P»
The "substance P" is a neurotransmitter of pain that is often associated with the presence of severe and chronic pain. It sends a pain message to our central nervous system. Shockwave therapy helps reduce the concentration of this neurotransmitter and therefore to decrease the sensation of pain.
Release of trigger points
Trigger points are the principal cause of back, neck and limb pain. They are characterized by the presence of palpable nodules in muscle fibers. These nodules reduce the blood supply to muscle and alter the nerve afferents from the muscle, which creates even more nodules. Shockwave therapy reverses this mechanism.
Radiology digital


available at the clinic.
Check with your
chiropractor.