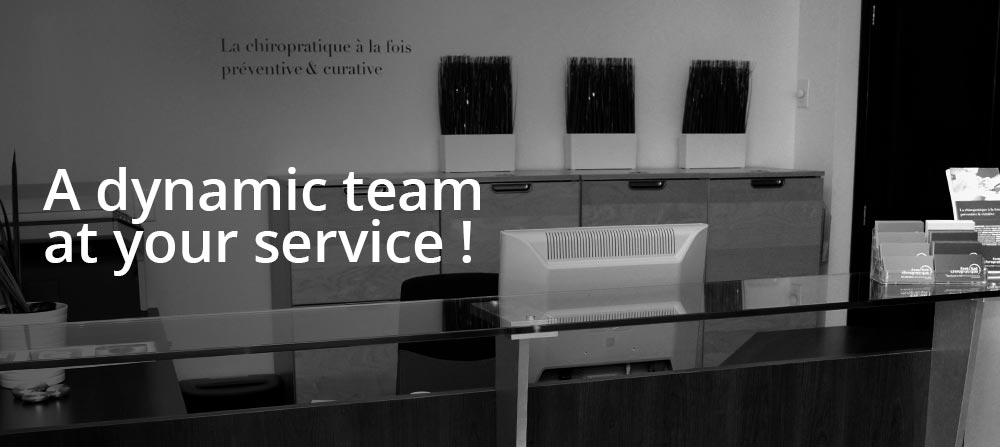 A dynamic team at your service !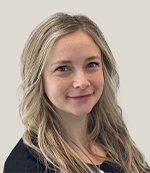 Dr Pascale
Le Goff,
Chiropractor, D.C.
Co-owner
Doctor Pascale Le Goff completed her Doctorate in Chiropractic at Université du Québec à Trois-Rivières. During her training, Doctor Le Goff went to Dominican Republica for a chiropractic field mission with the disadvantaged population.
Doctor Le Goff is a member of the Ordre des chiropraticiens du Québec (O.C.Q) and of the Association des chiropraticiens du Québec (A.C.Q).
She use various techniques appreciated by athletes like Active Release Technique (A.R.T) and in Kinesio Taping. Dr. Le Goff has also demonstrated its sports chiropractic approach as a volunteer chiropractor to Jeux du Québec 2012 and as the official chiropractor of the college soccer team "The Diablos" before joining our team.
Constantly in continuing education to offer the best care to his patients, Dr. Le Goff has a great interest in the field of paediatrics (newborn and children) and obstetrics (pregnant women).
Its objective is to promote the optimization of the health of his patients while providing personalized service. Dr. Le Goff advocates prevention of health and a healthy lifestyle focused on balanced eating and active living.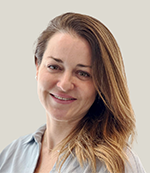 Dr Julie
Martel,
Chiropractor, D.C.
Co-owner
Dr. Martel welcomes French-speaking clients only in order to serve you well.
Doctor Julie Martel completed her Doctorate in Chiropractic at Université du Québec à Trois-Rivières. During her training, Doctor Martel went to Bolivia for a chiropractic field mission with the disadvantaged population and many children of that country.
Doctor Martel is a member of the Ordre des chiropraticiens du Québec, the Association des chiropraticiens du Québec, as well as the Canadian Chiropractic Association. She use the Active Release Technique (ART) in her treatment. Doctor Martel is particularly interested in overall health and wellbeing, through ergonomics and training.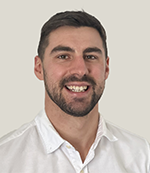 Dr Francis
Crépeau,
Chiropractor, D.C.
Dr. Francis Crépeau graduated from the Université du Québec à Trois-Rivières (UQTR) where he completed his Doctorate in Chiropractic.
During the 2015-1016 season, Dr. Crépeau was part of the healt team for the UQTR men's hockey team. This experience allowed him to track and treat top athletes, as well as acquire over 250 hours on the field. He also participated in a chiropractic humanitarian mission in Bolivia.
Dr. Crépeau is a member of the Ordre des chiropraticiens du Québec, the Association des Chiropraticiens du Québec and the Canadian Chiropractic Association.
Dr. Crépeau provides chiropractic care to treat neuro-musculoskeletal conditions and optimize the health of the general population, from the youngest to the oldest. Treatments include chiropractic adjustments and mobilizations, muscle and complementary therapies, postural guidance and patient-specific exercise recommendations.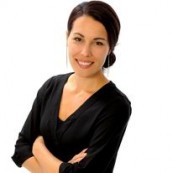 Dre Christine
Gilbert,
Chiropractor, D.C.
Dr. Christine Gilbert completed her doctorate in chiropractic at the University of Quebec at Trois-Rivières in 2012. She is a member of the Ordre des chiropraticiens du Québec.
Dr. Gilbert offers chiropractic care for the whole family including spinal adjustments and mobilizations, muscle therapy, kinesiotaping as well as multiple advice to optimize your health.
She also has a strong interest in pediatrics and obstetrics and has several hours of continuing education on this subject.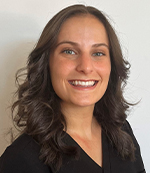 Dre Marie-Pier
Boulerice,
Chiropractor, D.C.
Dr. Marie-Pier Boulerice, chiropractor, is a graduate of the Université du Québec à Trois-Rivières and a member of the Ordre des Chiropraticiens du Québec and the Association des chiropraticiens du Québec.
Dr. Boulerice practices with a personalized approach adapted to each patient, from the smallest to the largest. She listens to your needs and is happy to take care of your neuro-musculo-skeletal health.
An avid indoor trainer, rock climber and runner herself, she will be delighted to help her sporting patients achieve their health and physical performance goals.
Rosalie
Morissette,
Massotherapist
Kinesitherapist
Rosalie has been a massage therapist since 2020, and continues to perfect her skills and acquire ever more knowledge. She specializes in sports physiotherapy and the management of restrictions and discomforts. Her practice is aimed at all those who want to acquire better muscle mobility and help lymph circulation. She works to reduce muscular pain and improve the body's well-being.
Rosalie offers both relaxing and therapeutic massages. She enjoys working in collaboration with her colleagues to bring you the best possible care.
Her training:
Muscle and tissue decongestion
Kinesitherapy
Relaxation massage
Corporate massage
Swedish massage
Therapeutic massage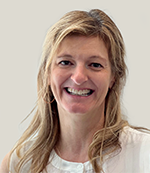 Annie
Foucrault,
Masso-kinesitherapist
Graduate from the Kiné-Concept Institute in Montreal and member of the Fédération Québécoise des Massothérapeutes since 2002. Graduate in masso-kinesitherapy in 2005, she also practices relaxation massage, fasciatherapy, massage for pregnant women and on-site chair massage.
Her qualifications:
Swedish / Relaxation
Kinesitherapy
Perinatal (Pregnant woman massage)
Chair massage
Fasciatherapy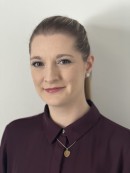 Sophie
Fournier,
Massotherapist
Kinesitherapist
Sophie is passionate about sports; she has played hockey for 14 years, does competitive snow, volleyball and enjoys the outdoors. Her experience in sports injuries and training led her to begin her Swedish massage training in 2014 at The Alliance of Massage Therapists of Quebec which she completed with a training of pregnant woman massage and kinesitherapy.
Kinesitherapy consists of the rehabilitation of muscles and joints by passive and active mobilizations. It deals with sciatic nerve problems, migraines, bursitis and capsulitis, sub-acromial conflicts, injuries related to repetitive movements or sports injuries and much more! Sophie also practices Trigger points treatment, ice massage and mastering the PNF technique.
Its treatment is suitable for people who have suffered sports injuries or road injuries, but it is also suitable for pregnant women, people with disabilities and children. It will help you re-educate your body and regain your proprioception by giving you the appropriate exercises for your condition.
Her qualifications:
Swedish / Relaxation
Kinesitherapy
Perinatal (Pregnant woman massage)
Kinesiotaping
Fasciatherapy
Trigger point
PNF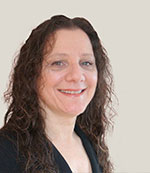 Manon
Dussault,
Masso-kinesitherapist
Graduated from the Alliance des massothérapeutes du Québec in Swedish massage in 2007 and in masso-kinésithérapie in 2015. She is a member of the Réseau des massothérapeutes professionnels du Québec. She specializes in musculoskeletal biomechanics.
She likes to take the time to discuss the reasons for your visit and your expectations. This allows her to get to the root of your pain and discomfort. Each treatment is personalized to best achieve your goals. All with your health and abilities in mind.
Training courses:
– Swedish / relaxation
– Kinesitherapy
– Swedish chair massage
– Thai chair massage
– Yoga-Thai floor massage, level 1
– Pregnancy massage
– Ice massage technique
– PNF technique
– Neuro-proprioceptive taping
– Optimization of abdominal sheathing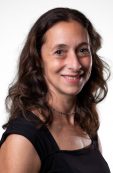 Martine
Guilbault,
Massotherapist
Martine is a massage therapist specialized in Swedish massage, ideal to relax and to reduce harmful stress effects. Swedish massage will also cure discomfort due to muscular tension.
Martine is very efficient in balancing her carrier in education with her passion to do encompassing massage. She is constantly seeking for new techniques to help people through massage by taking various courses.
In addition to all, one of her many strengths is her ability to perform some energetic healing techniques like Reiki.
Her qualifications:
Swedish / Relaxation
Chair massage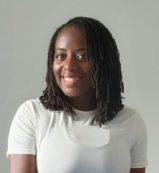 Valérie
Cadet,
Massotherapist
From a very young age, Valerie has always been a very active person. As she grew older, she quickly began to realize the beneficial effects that a therapeutic massage can have on the body. This is why she decided to train as a massage therapist to help people relieve pain and improve their health through massage.
She enjoys seeing her clients feel better after my treatments and helping them achieve their goals.
Her qualifications:
– Trigger points
– Myofascial stretching
– Periarticular treatment
– Therapeutic cupping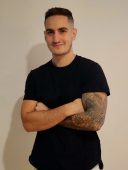 Antoine
Beaulieu Marcoux,
Massotherapist
A man passionate about his profession.
After trying my hand at a number of manual professions, I discovered massage therapy.
It's a very rewarding and nourishing profession, which pushes me to maintain my good dexterity and physical strength.
What fascinates me about massage therapy is the closeness to people and the feeling of being useful in my clients' quest for well-being.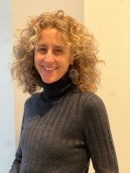 Nancy
Faraj,
Nutritionist-dietitian
Nancy is a bilingual dietitian who has worked in the United States and Quebec. She is a nutritionist who can help you eat mindfully and healthily. She received her Bachelor's and Master's degrees in nutrition in Hawai'i and has been a registered dietitian with the American Academy of Nutrition and Dietetics since 2005. Nancy also holds the Quebec equivalency with the Ordre des diététistes-nutritionnistes du Québec.
Clients can expect to reach their goals and feel better. Nancy's approach is to work with clients at their own pace. They will improve their understanding of what, why and how much they need to eat. Nancy was a vegetarian for 20 years while living in Japan and India and can help clients integrate a plant-based diet into their lifestyle. She also played Ultimate Frisbee for 25 years and understands the nutritional needs of the athlete. Lately, Nancy has been doing a lot of research on the emerging field of the microbiome. Correlated with stress, immunity, digestion and disease, she can help clients maintain their microbiome with a few simple changes. Nancy takes a holistic approach including sleep, hydration, activity, relaxation and nutrition to help clients improve their health. She also has experience with pregnant women and children.
Whether it's digestion, diabetes, lack of energy, learning to cook or meal planning, Nancy can help clients understand their unique nutritional needs and optimize their well-being with the tools at hand.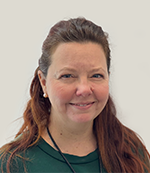 Natalie
Martin,
Acupuncturist
Natalie originates from Montreal's south shore. She completed Rosemont College's three year Acupuncture program in 2003 and has practiced ever since. She also obtained a Bachelor's degree in Nursing from Laval University in 1999. She has a twelve year work experience in Maternity and Delivery at Ste-Justine's university hospital. She also participated in a 24 hour on call service for Acupuncture designated for patients at the delivery room at the hospital in Lasalle. She is also actively participating in a mentoring project for newly licensed acupuncturists.
She practices with a comprehensive approach to helping the body's healing process taking into account each person's specific needs, strengths and weaknesses. This global approach will have benefits on a physical, psychological and emotional level.
She is fully licensed in Quebec. (Ordre des Acupuncteurs du Québec). She is also a member of the Provinces' Association of Acupuncturists. She is constantly pursuing further education to offer the best quality of care for her clients. Natalie enjoys treating all family members from young children to adults.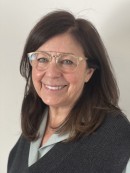 Carolle
Labrie,
Administration
Having greatly benefited from chiropractic care, she wanted to be part of a team and promote this natural approach that takes care of the proper functioning of the spine . Chiropractic assistant for 20 years, always in training to do the bridge between you and chiropractic. She will welcomes you to our clinic with skill, attention, fun and smile.